NETATMO HOME COACH
healthy home coach
The Smart Indoor Climate Monitor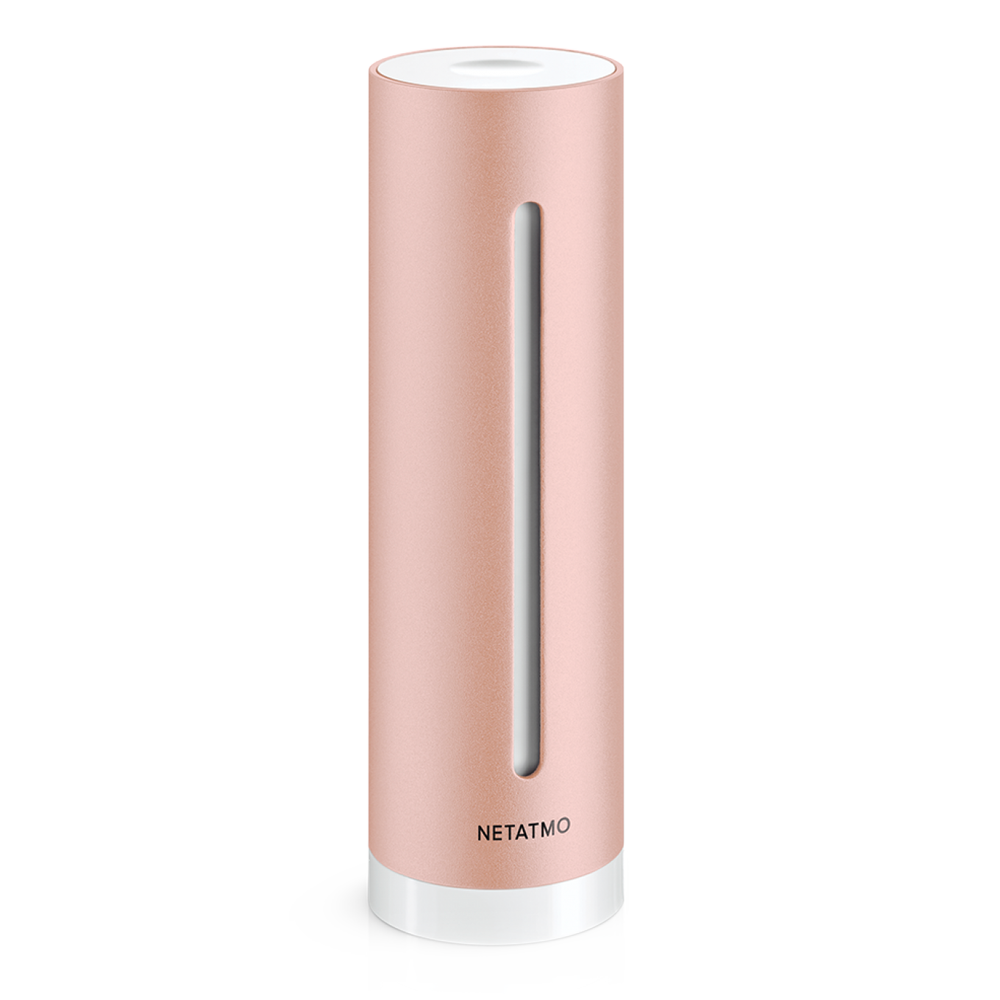 Act for a healthier home with Home Coach
You want to provide the healthiest home possible for your family. Netatmo's Healthy Home Coach shows you how. Whether it's the best noise level for sound sleeping or the right humidity levels for a child with asthma, Healthy Home Coach measures what matters, highlights potential problems, and tells you how to fix them.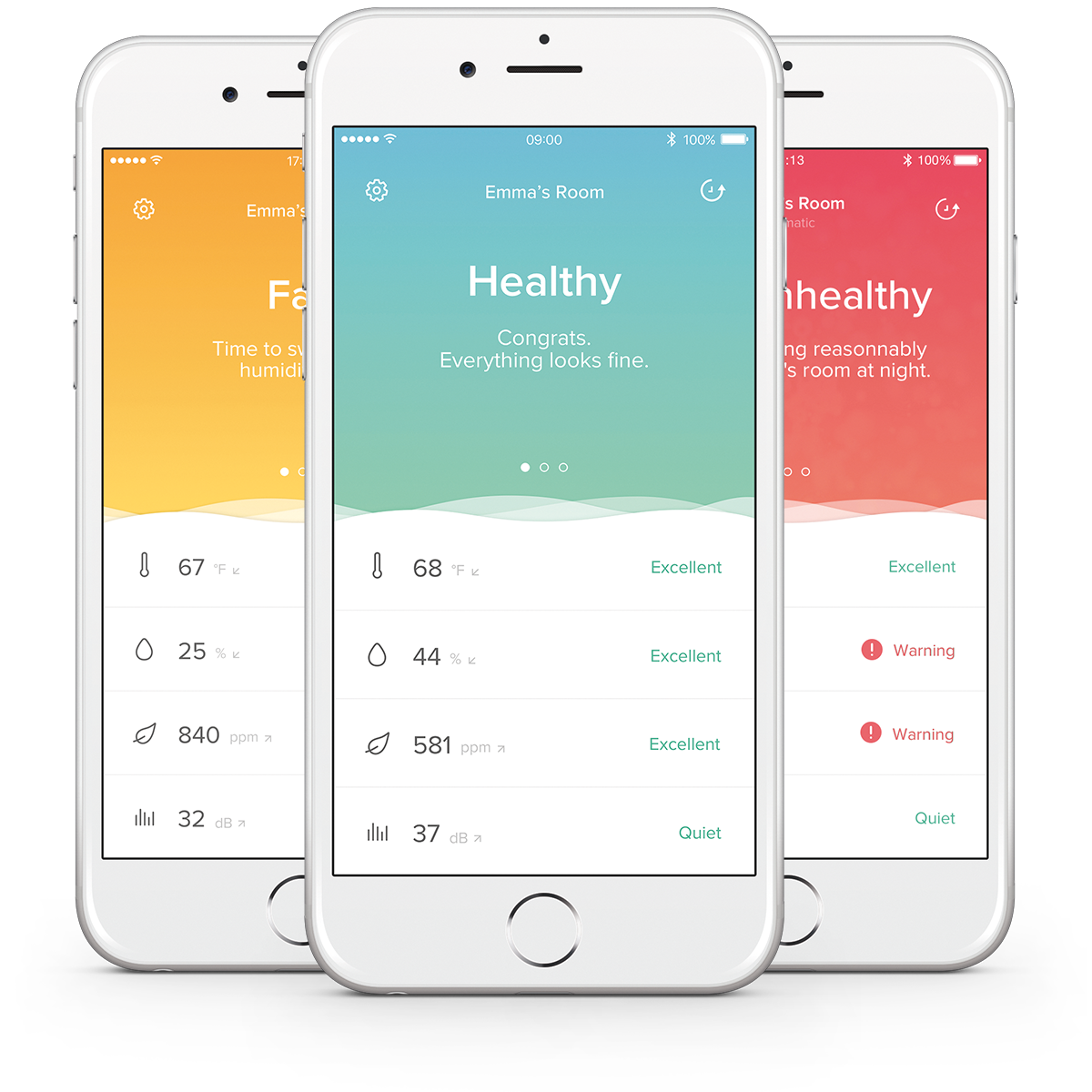 Know if your home is healthy or not with a single glance at your smartphone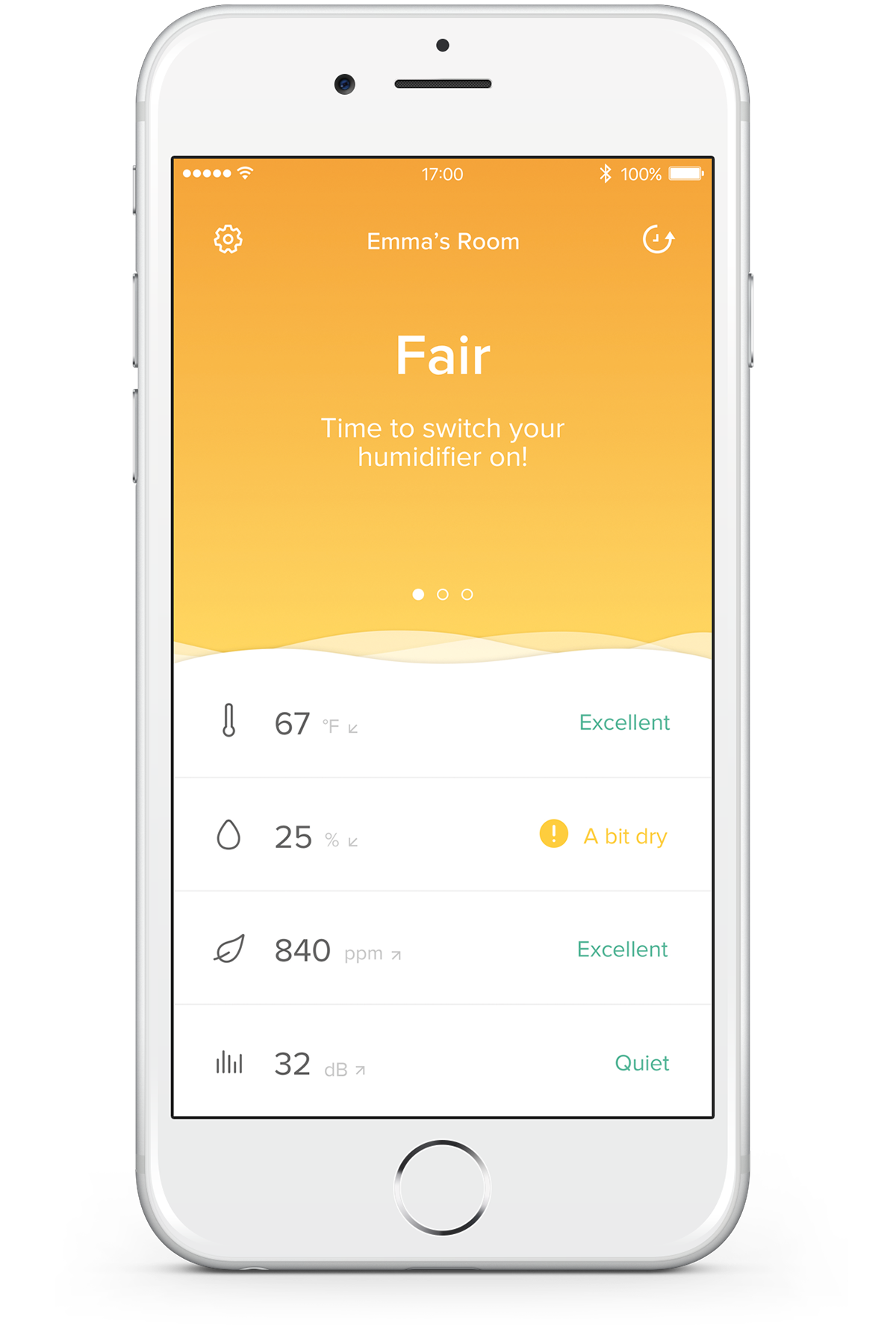 Healthy Home Coach tells you what you need to adjust to create a healthier environment from your baby to your asthmatic child to you.
4 precise sensors
HUMIDITY
AIR QUALITY
NOISE
TEMPERATURE
Netatmo Home Coach - easy on the eyes, easy to use
ELEGANT DESIGN
Sleek and elegant, Healthy Home Coach blends easily with any home's décor.
REMOTE ACCESS
Just log in using our app and access your home's indoor climate from anywhere.
SET UP
Easy Wi-Fi set up. No subscription, no fees.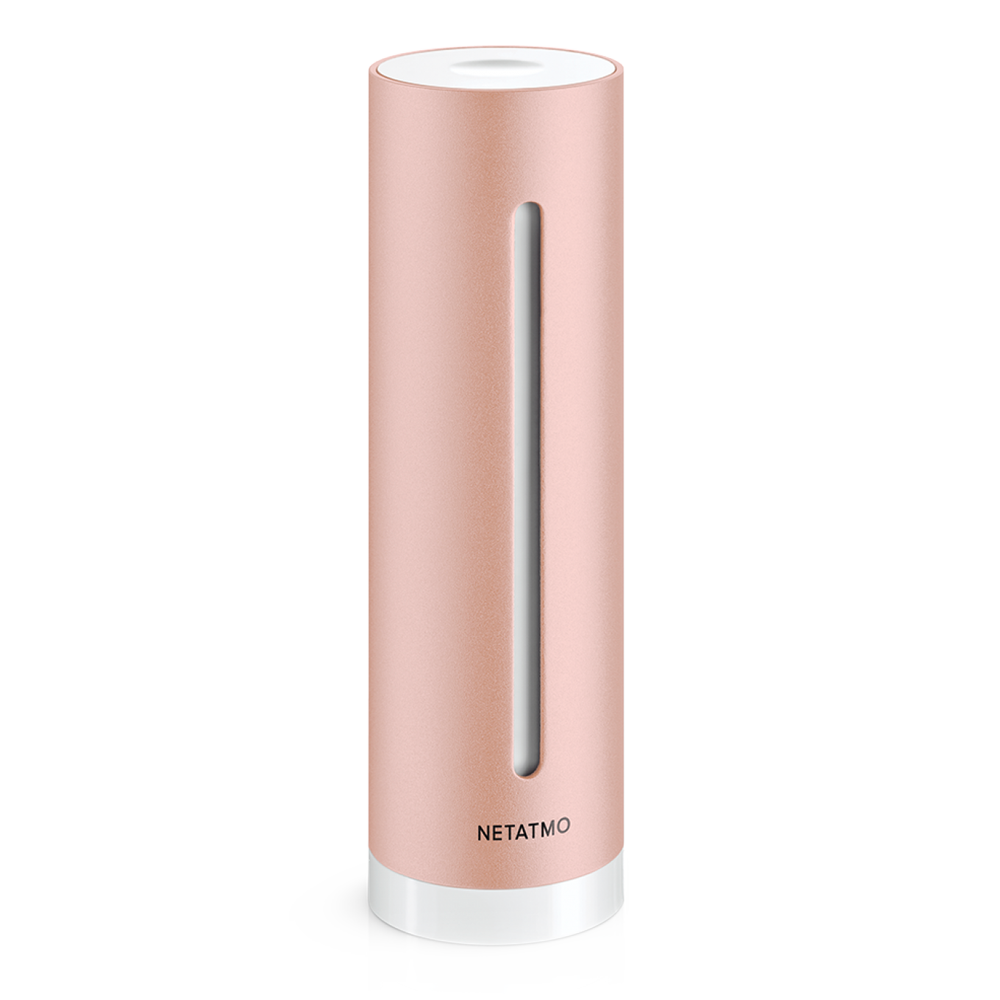 ASK SIRI HOW HEALTHY YOUR HOME IS
EASY TO USE
With just one tap on the top, Healthy Home Coach lights up to give you immediate insight into the health of your home.
EASILY EXPANDABLE
Monitor better your home by placing a Healthy Home Coach in each room that matters in your family life.